Hardware, Software, Industry 4.0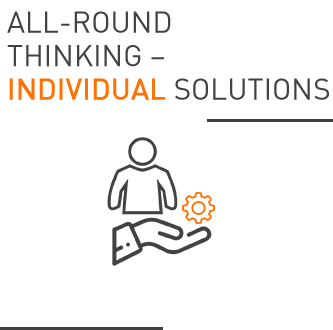 Our many years of experience have given us in-depth knowledge of the profile machining process that no other company around the world has. This, plus our expertise in mechanical engineering and IT, is the basis for our software and hardware solutions which have been designed specifically for our sector.

Software solutions
Our software solutions, including our clear, simple and user-friendly user interfaces, allow you to create customised programs – such as machining sequences to your specific workflows – quickly, easily and without external help. We also offer customised software solutions for your machine and give you the opportunity to connect robots to our profile machining centres and send orders or production data via a range of available interfaces to our machines.

Industry 4.0
eluCloud is our Industry 4.0 solution for digitalisation and analysis of machine and production data which helps you optimise your production sequences and plan maintenance in advance, reducing your costs, increasing your machine availability and boosting your productivity. For more information about eluCloud and eluCad, our programming software for profile machining centres, visit our subsidiary elusoft's website.

Hardware
We create all our electrical circuitry ourselves, which means we can meet specific customer requirements and adaptations quickly and provide telephone support and remote maintenance for existing machines efficiently and without red tape through our in-house experts centre. This guarantees that your technology will always be up to date and that you can quickly adapt to new and changing requirements and regulations.